Over the last few weeks I've heard a few stories that have really shaken me about people who have found themselves in hopeless situations. Some of them escaped because they had friends who risked the friendship by making others aware of what was happening. Others refused help and are now gone.
I've had this written in my head for a long time, but it's gone unwritten until now. It seems like suicide is something that is getting more and more attention even while it's being more widely accepted as an escape. Remember this image going around after Robin Williams' suicide: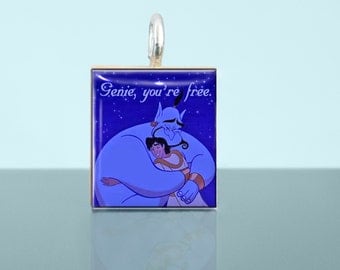 At the time there were a few voices who spoke out reminding us that suicide is not freedom, but so many people seemed to embrace this thinking that it was really concerning.
Suicide isn't the answer
I have a problem with the picture above because suicide is never the answer. Suicide doesn't bring "freedom." If you need hope, suicide isn't the solution you're looking for. If you need healing, suicide only spreads pain and hurt and loss.
It's Complicated
I don't know what you're feeling. I don't personally know what it's like to suffer from mental illness or from severe depression, so I'm not going to offer cheap and easy solutions that reduce what you're feeling and experiencing to an easy "to do" list which will make you "better." You might suffer from depression for your entire life – but that doesn't mean you can't experience joy and happiness and hope.
You're Worth More than Suicide
God did not make you for death. He made you for life. You are not an accident. No one is "too far gone." God doesn't make junk. We are all broken because of sin, and some of us have really made a mess of things, but you are worth more than suicide! Don't lose hope… fight for it! And while you fight for hope, invite a family member or a friend (or more than one!) to help you in that fight, because it might be along and difficult journey and you might not get there alone.
Care Enough to Risk the Friendship
If you have a friend who has talked about suicide or self-harm… care for them enough to speak up on their behalf. Sometimes we need to be good enough friends to risk our friendships because we want better for our friends than they seem to want for themselves (does that make sense?). Sometimes we need to speak up for our friends and loved ones when no one else will. If you stay silent, this doesn't mean you should blame yourself for what your friend did (or attempted to do). But what an expression of friendship and love to say, "I care about you more than I care about you being happy with me! I don't want to lose you so I needed to take this risk by telling someone that I'm scared for you."
Christians Get Suicidal and Depressed Too
There seems to be a popular myth in the church that Christians should be able to pray depression away. Prayer works, and God hears your prayers, so I would never say or want to give the impression that prayer is useless or a waste of time. Prayer works. But so does medicine and so does counseling. Sometimes we need to humble ourselves and ask for help from others, trusting God to answer our prayers through the help that other people can give us.
I wrote a post about Teen Depression a few years back that I still think is quite helpful.
Here are a few other good resources to check out:
A Final Word on HOPE
If you could talk to someone who is about to commit suicide, what would you say? What hope would you offer?
The truth is life is difficult and messy. But there is joy in the Christian life. There is faith in the midst of doubt, but you may still have some lingering doubts. There is hope in the midst of depression, but you may still experience depression.There is love in the midst of sorrow, but that means you will still experience sorrow. Doubt and depression and sorrow will one day pass away, but faith, hope, and love remain.
The power for faith, hope, and love come from God. And thanks to God for that… because that means even in your darkest and weakest moment, God's power can reach out and hold on to you.
Whatever you're feeling or experiencing, reach out for help – help from God and help from a friend or family member. Please remember that suicide is never the answer.